Worship Service Sundays: 10:30 am
The Senior Fellowship is:
A ministry of

Christian Fellowship

dependent on Jesus Christ.
A ministry of

Christian Encouragement

reinforcing the value of each individual to God.
A ministry of

Christian Friendship

building positive, fulfilling relationships by following the servant example of Jesus.
A ministry of

Christian Compassion

providing physical, emotional, and spiritual support as led and strengthened by the Holy Spirit.
A ministry of

Christian Outreach

, not limiting our focus to members of the congregation, but responding to all people as we have the opportunity to share the love of Christ.
Just some of the things we do:
Provide visitation to the in hospital, home-bound, or in nursing home/assisted living or retirement facility.

Provide physical needs and meet the transportation needs of seniors for appointments, hospital visits and spouse visitation (if hospitalised)

Monthly luncheons and speakers or activities

End-of-Life care

Provide finances for recreation opportunities at the Nursing Home
Click here



to email the coordinators for more information
bpk.keith@eastlink.ca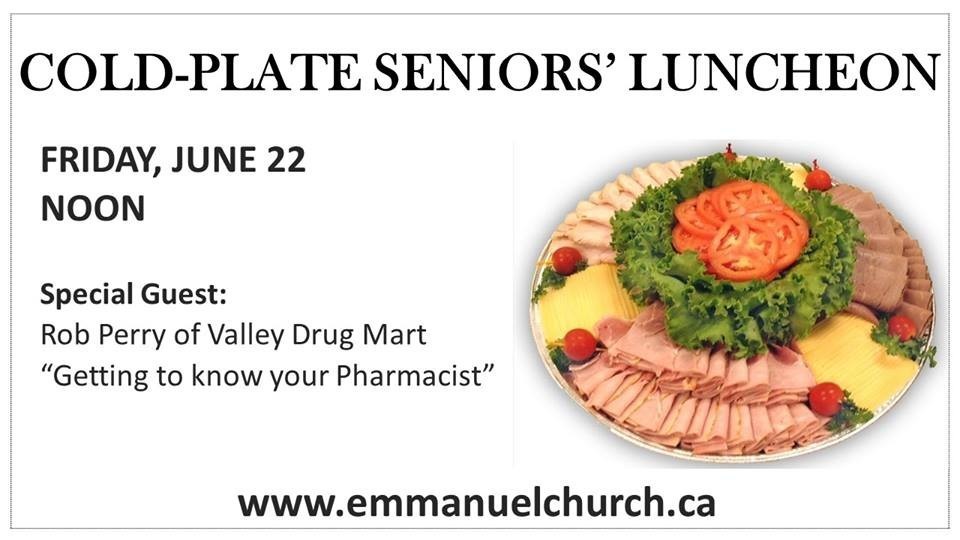 June Seniors' Event
Friday, June 22
Cold Plate Luncheon at noon
A local pharmacist will joins us as our guest speaker!
This is a 'free' event, but donations are welcomed